Anticorrosion surface treatment
Sustainably enhance your components
Together, let's improve the lifespan of your components in medium and large series on technical markets
Anticorrosion surface treatment in medium and large series
Sustainably enhance your components
Our vision, our expertise
Mithieux Metal Protect is an innovative, dynamic and reactive industrial company established in Savoie, on the Geneva - Grenoble - Lyon - Turin axis, since 1937. We benefit from a highly technical expertise recognized for three generations in the anticorrosion protection of metals.
Our 6,000 m2 Chambéry site has 75 employees. We invest each year in new means of production to constantly adapt to the developments in the French and European industrial market, in order to process mechanical parts in medium and large series with new, innovative and efficient anti-corrosion solutions.
We maintain a real relationship of trust with our clients, through a tailor-made support, latest generation automated production lines, operating 24 hours a day, 7 days a week, an integrated Research and Development department (beta site, tests), logistics adapted to all your needs and a digitized work organization to ensure responsiveness and flexibility.
Services adapted to sustainably enhance your components
Our anticorrosion treatments
We offer different types of electrolytic or chemical coatings. Our processes protect your components, resist corrosion and abrasion or improve the functionality of your technical parts.
Mithieux Metal Protect processes comply with the requirements of the automotive industry, electrical and electronic applications, transport, mechanical construction.
Beta site and Tests in deployment
Our R&D team is mobilized to assist you in choosing the technical solution most suited to your specifications, and to carry out qualification tests if necessary.
Innovation, optimization and feasibility research taking into account the environment of your component are at the heart of our mission.
We integrate a logistics service adapted to all of your needs with a digitalized work organization to ensure responsiveness and flexibility.
Our logistics chain integrates value-added flow management including both packaging and shipping adapted to your constraints and the specificities of your field of activity.
Reactivity and innovation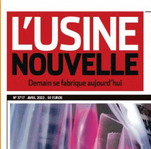 Article de présentation du nouveau traitement ETAIN-ZINC E-volution2 dans L'usine Nouvelle, « un procédé de rupture

Jonathan Fhima était interviewé lors de la création de Mécallians, union des industries mécaniques françaises à Global Industrie Lyon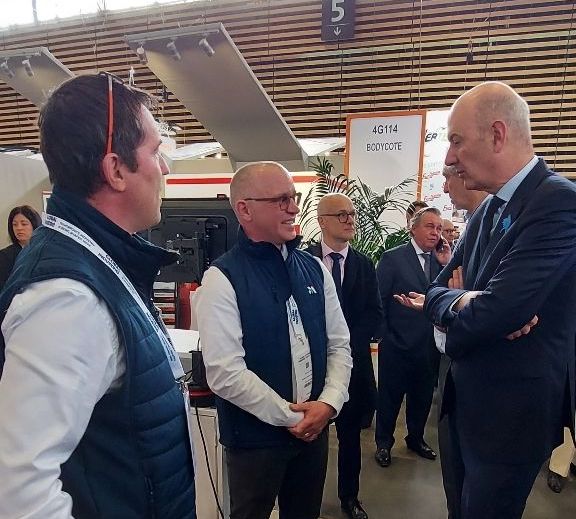 M. Lescure, ministre délégué de l'industrie était sur le stand de Mithieux Metal Protect à Global Industrie Lyon 2023