Zinc anti-corrosion electrolytic treatment
Zinc treatment by electrolytic way consists of a deposit of zinc in an alkaline medium without cyanide.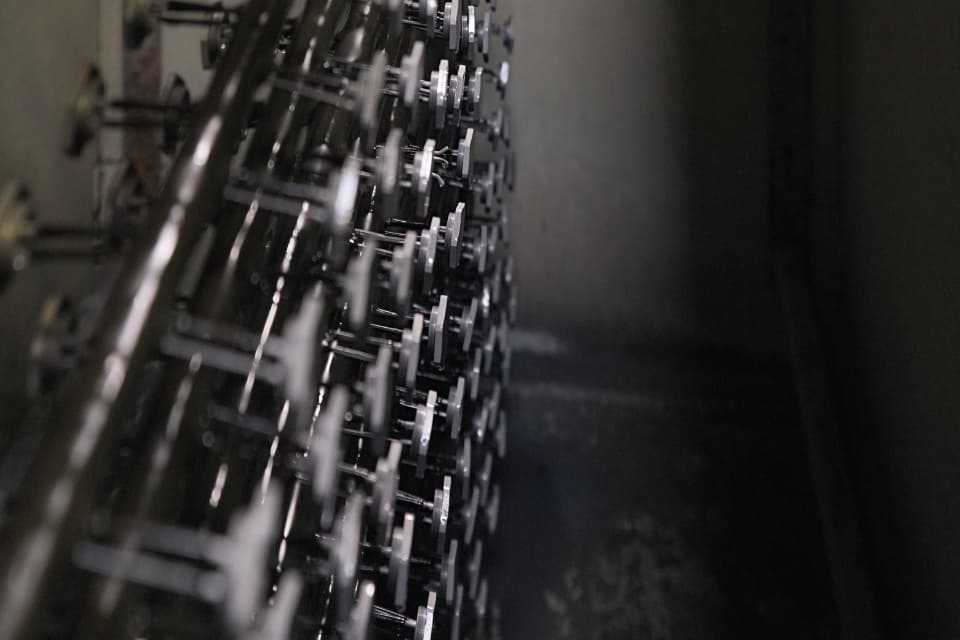 This economical process, which ensures corrosion resistance adapted to moderate operating conditions, is carried out on our latest generation automated lines. Two types of passivation can be carried out following the deposit depending on the performance and the desired appearance.
An automated bulk barrel line for medium and large series, suitable for processing fragile parts.
An automatic line by clipping for medium and large series.
Operation of our production lines 7/7 and 24/24.
Automotive, mechanical and electrical construction, machine tools.
Good corrosion resistance
Good distribution of the deposit
Suitability for deformation due to the excellent ductility of the galvanized part
"Economical" process
Complies with the requirements of the Automotive, Electrical / Electronic, Transport, Mechanical Engineering, Environment, BTP, Furniture Industry
White and iridescent passivations without Cr6 compliant ELV / RoHS
Lubrications and organo-mineral finishes (top coat) for bulk application to meet the requirements of the Automotive Industry.
Application carried out on an automated rework stand
Degassing
Optical sorting
Packaging
Transportation