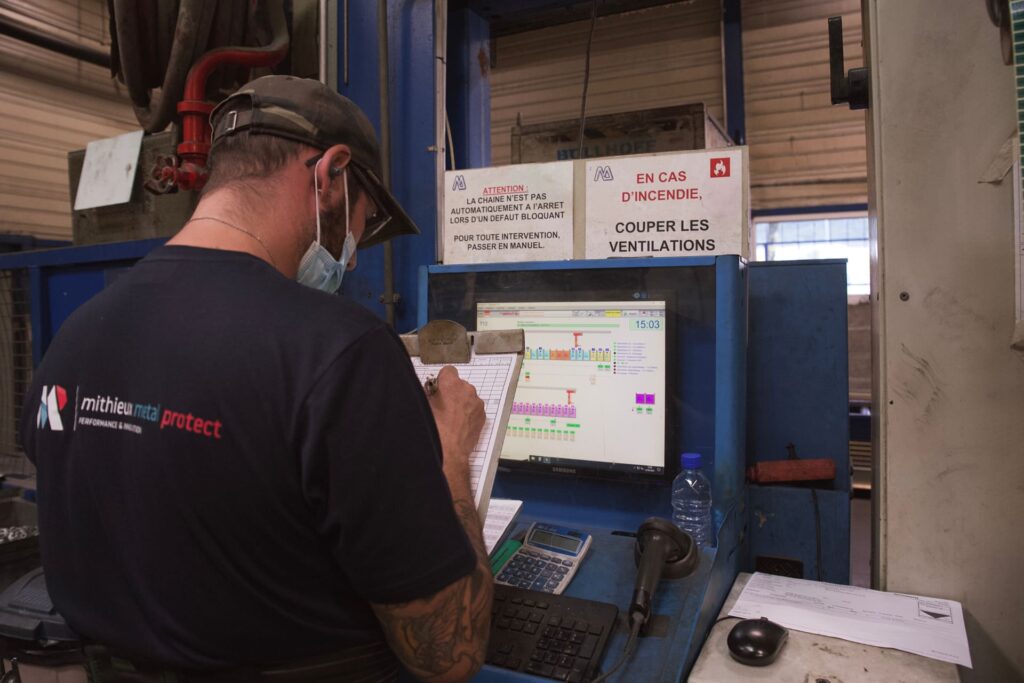 Degassing is the dehydrogenation action of a part that can be embrittled by hydrogen.
This operation is carried out after an electrolytic treatment on steel parts with strong mechanical characteristics.
Degassing is carried out in an oven at a temperature and over a period of time determined by the class of steel, its resistance, its material and / or the specifications that accompany it.
The presence of hydrogen in the part can lead to a rupture, often abrupt, known as "hydrogen embrittlement". The risk is proven for components with strong mechanical characteristics. Hydrogen can be introduced during the production of electrolytic zinc and zinc nickel deposits, but also during the surface preparation phases.
The degassing treatment minimizes the risk of hydrogen embrittlement by removing the occluded hydrogen.
Reduced risk of hydrogen embrittlement
Electrolytic dehydrogenation
Automobile
Mechanical construction
Electric
Machine tools
…
3 latest generation high capacity degassing ovens, with computerized traceability

Operation of our production lines 7/7 and 24/24.