History, mission and values
About Mithieux Metal Protect
An innovative, dynamic and responsive industrial company, with expertise from 3 generations
Mithieux Metal Protect is an innovative, dynamic and responsive industrial company located in Auvergne Rhône-Alpes, in the Savoie department (73), on the Geneva - Grenoble - Lyon - Turin axis, in the industrial area of Chambéry.
We benefit from highly technical expertise recognized for three generations in the anticorrosion protection of metals.
Originally, the Mithieux company was created by Joseph Mithieux in 1937, then taken over by his three sons Georges, Guy and Jean-Pierre Mithieux who developed the manual and automated processing of auto parts. The third generation took over from the 2010s, with Guillaume, Laurent, Julien Mithieux and Jonathan Fhima as general manager. Together, they develop automated processing in medium and large series and diversify the customer portfolio.
A new identity for new momentum
In 2021, "Mithieux" becomes "Mithieux Metal Protect" with a new graphic identity. This name change is the culmination of a year of internal audit and reflection on the strategic positioning of the company. Our objective is to support sectors undergoing transformation and / or energy transition and to provide real quality of service, innovative and agile.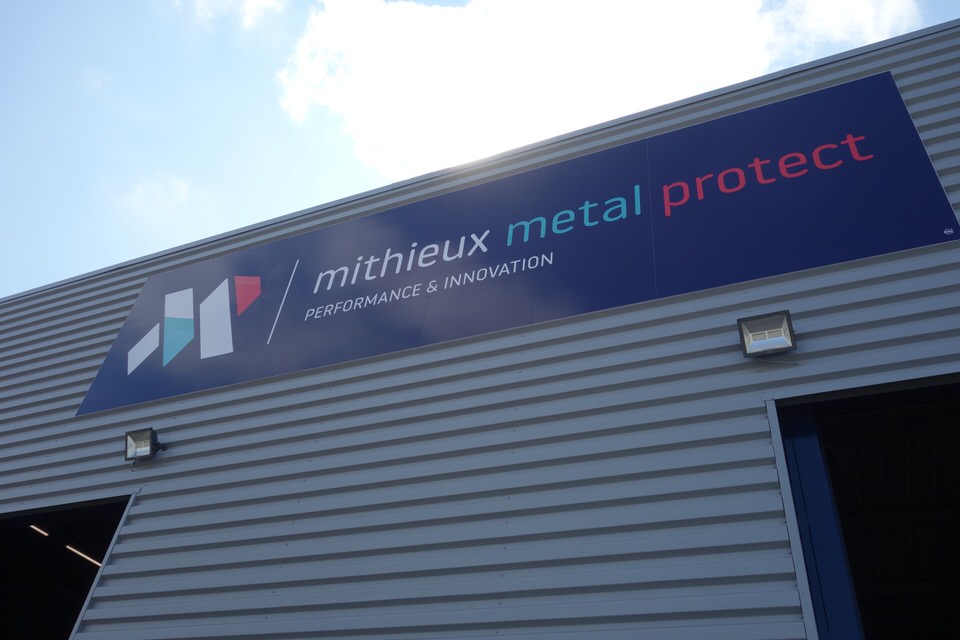 Mithieux Metal Protect today
Positioned as one of the national leaders in its field of activity, investing more than 10% of its turnover for the renewal and modernization of means of production, Mithieux Metal Protect continues its investment policy initiated in 2020, despite the current health crisis. We optimize and develop new, innovative and efficient anti-corrosion solutions for surface treatment, finishes and logistics.
Our Chambéry site has 75 employees who are divided between workshops and offices in a building with a total surface area of 6,000 m2.
Our process is subject to constant checks, research and innovation, because we must constantly adapt to changes in the French and European industrial market for medium and large series components.
We have a real relationship of trust with our customers, many of whom have followed us for many years. We favor tailor-made support, with adaptation to the demands of each of our customers: we analyze, advise and optimize the processes, the parts to be treated and the treatment formulas, in order to offer a service and expertise in line with the objectives. of our customers.
Our latest generation automated production lines operate 24/7 with motivated, young and agile teams. We also intervene in express troubleshooting when our customers have to face emergencies.
We benefit from an integrated Research and Development department in deployment (beta site, tests) which studies the feasibility and optimization of the processes desired by our clients.
Finally, Mithieux Metal Protect benefits from logistics adapted to all your needs, whether in terms of packaging, transport or digitized work organization, thus ensuring your reactivity and adaptability.
Developer and applicator of innovative and efficient anti-corrosion solutions which increase the added value of metallic mechanical components produced by our customers.
Increase the lifespan of vehicles and equipment and improve user safety.
We want to offer cutting-edge solutions thanks to our R&D expertise. We are able to solve specific problems. Our ambition is to become a key player in the metal protection sector and more particularly in the application of zinc, zinc nickel technologies and future innovative processes for markets linked to disruptive technologies.