Around anticorrosion treatments
Mithieux Metal Protect services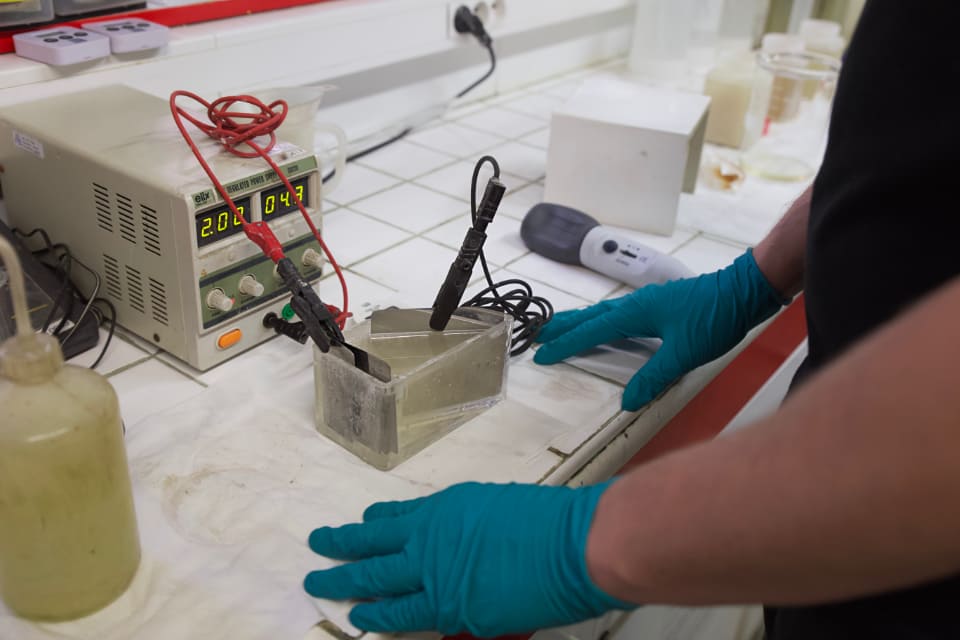 Integrated business expertise
Mithieux Metal Protect is at your service to provide you with tailor-made solutions. We not only intervene in the anticorrosion treatment, but also with innovative and efficient complementary activities.
Our integrated services:
• Research & Development: tests, beta site
• Logistics : packaging and shipping
• Express troubleshooting
• Digitization
Study service and real-life simulation of new treatments and new technologies to respond to your problems and to the specific treatments of your mechanical components. We provide the human, technical and chemical resources to develop and perfect the treatments necessary for your future tailor-made needs.
Among other things, we carry out tests following: salt spray, adhesion and roughness test, Fluo-X measurements to define the thickness of treatment and titration of alloys, special files (analysis reports - EI - PPAP), initial samples, thermal shocks in the oven / aging, adhesion tests, ...
We have a industrial pilote line (beta site) to validate the feasibility of the processes developed.
Our production site includes a integrated packaging service which allows us to adapt to all your requests concerning the traceability and specific packaging of your products.
Our dedicated teams work with tools for contract packaging. We can save you time by taking care of the packaging, labeling and counting of pieces in small or large boxes.
We insure also daily shuttles in Rhône-Alpes with our fleet of dedicated carriers, which includes 3 heavy goods vehicles: a 19 ton, a 26 ton and a semi-trailer. Do not hesitate to consult us for national deliveries.
Our teams are able to respond to your urgent requests. We are able to complete your order within 48 hours, under certain conditions.
We are at your disposal to study your needs and manage with you your emergencies.
We work on a daily basis to optimize the management of our flows. The digitization of processes and work organization is fully integrated into our supply chain.
Our entire process strengthens our responsiveness, flexibility and automated productivity.