Burnishing chemical treatment
The chemical burnishing treatment consists of a superficial oxidation of the steel metal parts in an alkaline medium without extra thickness.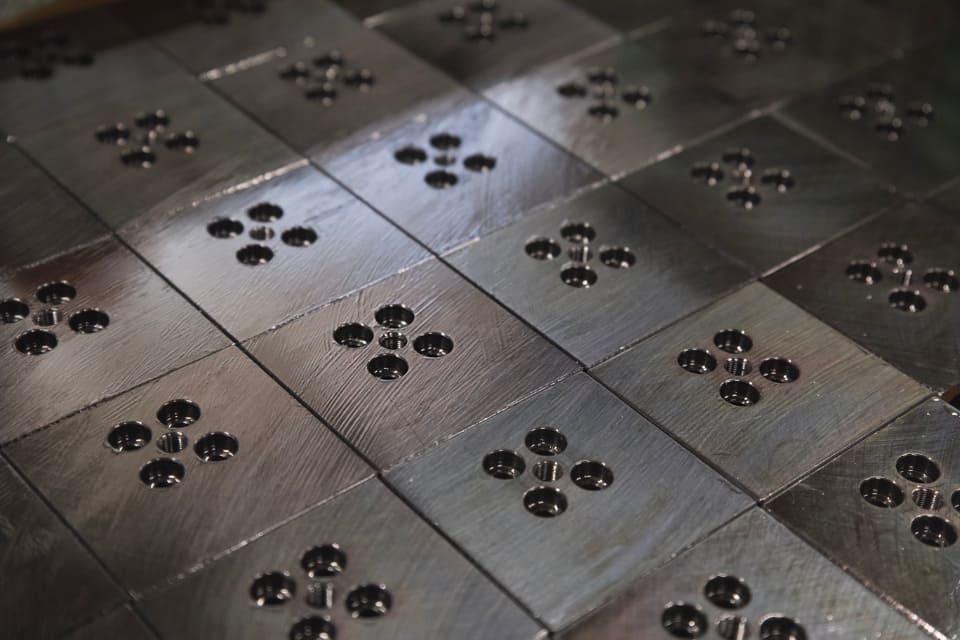 This process allows you to temporarily protect your metal parts with a black cosmetic appearance while respecting the most precise dimensions.
An automatic line by immersion in bulk or attached.
Operation of our production lines in 3 x 8.
Automotive, machine tools, tools, sports fasteners, screws, locksmithing, bar turning parts
Black cosmetic appearance. A feasibility study must be carried out by our Technical Department depending on the grade considered.
No alteration of the functional ribs due to the thickness of the oxide layer (less than one micron) 
Greasy finish included in the process to temporarily avoid weathering and improve the cosmetics of the piece
"Technical" dry finish to optimize the corrosion resistance of the deposit in certain specific environments