Every year we have a barbecue with the whole team. This convivial moment is an opportunity to share a deserved break and to discuss with all the employees who do not always intersect between the 3/8 schedules.
This year, the BBQ was punctuated by the preview of the new brand of our company. Each employee received a t-shirt flocked with the new Mithieux Metal Protect logo.
We also experienced an emotional moment with the presentation of the Medal of Honor for our most senior employees, in the presence of the founders of the Mithieux company, Georges Guy and Jean Pierre Mithieux.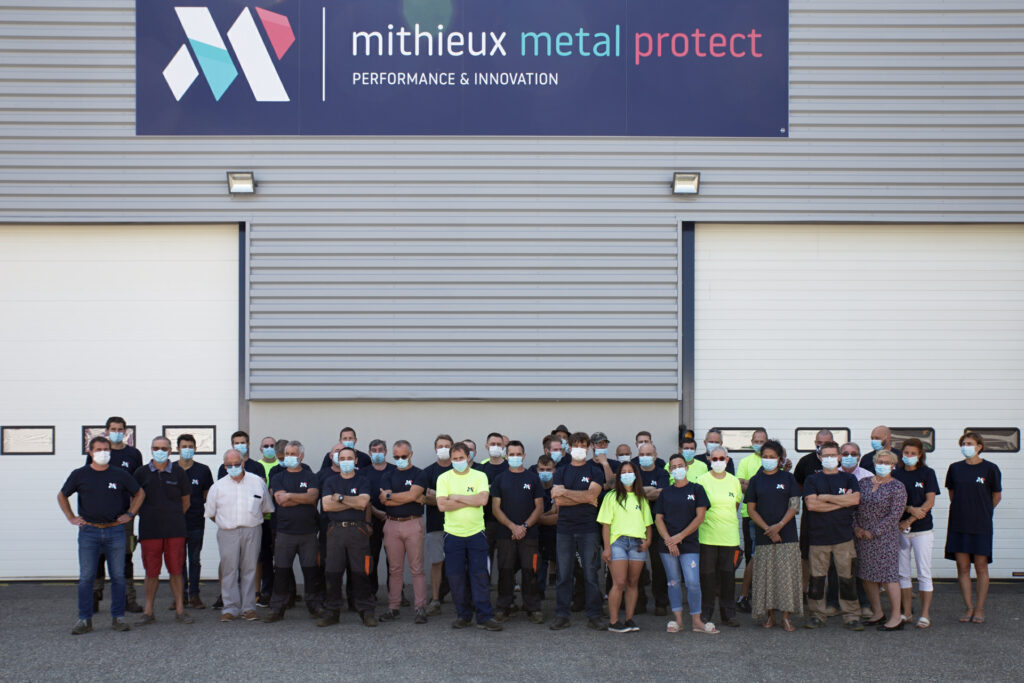 Congratulations to our employees who received a well-deserved medal of honor: Nathalie EYVRARD, Christian BAUER Christophe BEAUD, Pierre CHAFFARDON and Olivier CORDEAU.